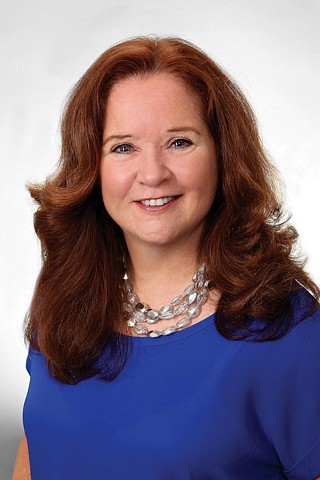 Kathleen Kelley
Senior Sales Associate, SRES | Sharon Office
617-905-5941
781-784-0694
About Kathleen
The ownership of Hammond has recently changed and we are now part of Coldwell Banker, one of the most impressive real estate organizations in the world. Our new owner appreciates the value of the Hammond brand name and we will now be doing business as Coldwell Banker Residential Brokerage - The Hammond Group. Our combined resources will provide an unmatched level of real estate marketing and brokerage services to everyone we have the pleasure to represent.
PLEASE click on this link to see my new website.
Having practiced law for more than sixteen years in the Boston-based firm she co-founded with her brother, Kathleen Kelley employs her strong negotiation skills and broad knowledge of the real estate market to secure the best deals for her clients. She has been a full-time, top-producing REALTOR® in Sharon and the surrounding communities for more than ten years, and she is committed to providing the highest quality of professional client services while treating clients, customers, and colleagues with honesty and integrity. Kathleen's extensive knowledge of all phases of real estate sales allows her to effectively manage the home purchase and sale process for her clients. She has worked with first-time buyers and sellers, as well as with experienced corporate clients who rely on her to manage the design, renovation, staging, and marketing of properties they buy and sell.
Kathleen is committed to continuing education and has received extensive training since becoming an Attorney Broker. She is a Senior Real Estate Specialist® (SRES®), an Accredited Buyer Representative® (ABR®), and a Certified Home Marketing Specialist. As a Massachusetts Certified Real Estate Instructor, she also enjoys teaching continuing education classes to other agents.
Beginning her professional career as a Registered Physical Therapist, Kathleen initially worked at the New England Sinai Hospital in Stoughton, and later at the Brigham and Women's Hospital for the majority of her PT career. She then became a consultant to the American Academy of Orthopedic Surgeons' Council on Health Policy and Practice.
Kathleen is a graduate of Suffolk University Law School and Northeastern University Boston Bouvé College.
Kathleen and her husband, Stu Barer, have lived in Sharon since 1997. They are actively involved in the community through their support of the local charities and events. In particular, Kathleen loves joining friends in the community at events like the Annual Bean Supper, the Square Jam, Concerts by the Lake, local house concerts, or the Coffee House in the center of town, many of which events feature the awesome sound of Stu on harmonica.